標準用量:5%-15%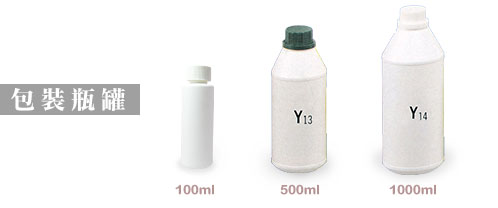 甘菊花水
Chamomile Hydrosol contains pure natural anti-allergic substances that can repair allergies and have a soothing and repairing function on sensitive skin especially sensitive and fragile skin. It can treat eczema has nourishing and moisturizing effects can deeply lock water nourish and nourish and strengthen skin. Immunity nutritional supplements enhanced skin absorption reduced wrinkle formation history Skin becomes white tender firm healthy and elastic.

Latin Name : Matricaria recutica / Chamomilla matricaria

Species : Asteraceae

Origin (Origin): France

PH Value: 4- 4.1

Pure Dew Profile

The essential skin care products for sensitive skin can soothe and improve skin allergies. The unique fragrance can make people feel peaceful and calm. It has a very soothing effect on emotions. It can strengthen skin tissue eliminate redness and improve allergies. effect. This pure dew with herbal odor and moist feeling excellent treatment of inflammation and allergy symptoms for any part of the body's inflammation and redness of the affected area can help deal with all kinds of skin problems such as burns sunburn wet Rash sensitive skin skin itching caused by dryness dryness baby diaper rash etc. In addition this pure lotion can help eliminate the bad and it is also helpful for peptic ulcer and intestinal fistula. The eyelid part of the eyelid of the writer had a long eye sore. It was immediately soaked with a cotton cloth and soaked in the eye for 10 minutes. The next day he got up and looked at the mirror and found that the eye sore completely disappeared. This shows that this pure dew has an excellent anti-inflammatory effect and its gentle nature can be used even with fragile eyes.

Produced during the distillation of the fresh herb it is selected during the critical period of distillation to ensure a hydrolat of superior quality is produced. This product has been highly praised its many users. Contains no additives or preservatives. English Chamomile floral water is a INC.: Anthemis Nobilis (Chamomile) Flower Water. far healthier way of fragrancing a room as it does not contain any harmful man-made chemicals or propellant. It can also be used as an ingredient in cosmetic formulations.

The main efficacy

- Physiological : Strong anti-inflammatory anti-allergy anti-bacterial anti-mite


- Psychology : Comfort calms and balances the autonomic nervous system


- Skin : Easily sensitive skin accelerates wound healing relieves redness


Suggested use

- relieve tired and dry eyes/eye sores :
(1) Soak pure eye mask or thin cotton cloth for 10-15 minutes

- Facial (sensitive skin) :
(2) Apply directly onto the surface (or make up lotion) directly after cleansing

- Inflammation of skin:
(1) Spray pure water on the gauze and apply it to the affected area for 10 minutes (must use a dressing that will not stick to the skin)

(It is better to mix Lavender Hydrosol with 1:1 ratio)

- Nasal sensitive symptoms:

(1) Mix neroli nectar in a 1:1 ratio and soak in a thin cotton cloth to cause a roll to be inserted into both sides of the nasal cavity (without passing) for 5-10 minutes (temporarily breathing with mouth)

- Gastrointestinal problems:
(1) As pure water is more precious I would recommend that you drink chamomile tea or mint tea instead
(Large supermarkets have more brand types available)

- Calm soothing / baby diaper rash / eczema:
(1) 10ml of pure dew can be added to the bath water to allow the child/baby to bathe. It can calm and soothe the more active emotions make the baby sleep well and relieve the baby's diaper rash/eczema condition;

(2) Diluting the thin cotton cloth with distilled water in a ratio of 1:1 to clean the buttocks every time the diaper is changed for the baby which can prevent and relieve the symptoms caused by the diaper rash.

Use taboos

No taboos have been found yet.