標準用量:5%-15%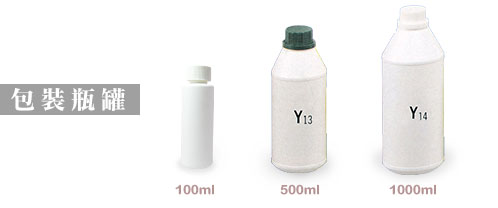 甜橙純露
Sweet Orange Hydrosol
Make Essential Oil Part: Peel
Extraction method: cold pressure method
Orange like other citrus essential oils has a fresh and vibrant character. Its aroma boosts the spirit and helps eliminate emotional disturbances. It makes the patient feel warm comfortable and calm. It is often used because of its charming fragrance. For the manufacture of perfumes and soaps; in aromatherapy there are calming and exciting functions.

Orange trees are very similar to citrus trees and they grow mainly in China the United States and Sicily in Italy. Orange-colored essential oils are obtained from cold-pressed peels. They have unique fresh and aromatic sweet flavors that resemble citrus.

Functional properties: Antibacterial stimulated regeneration of epidermal cells sedation.

Mind Efficacy: It has a soothing and coordination effect on the nervous system. It can help to relieve stress and tension and encourage the spirit to rejuvenate.

Body Efficacy: Orange is rich in vitamin C. Its medical effect is similar to that of citrus. It is also very beneficial to the vascular system. Especially in the aspect of microcirculation it can nourish arteries and veins of peripheral blood vessels and activate tired and painful limbs.

Skin Efficacy: It can give blood vitality and restore pale skin. It is a very useful skin care oil. It can smooth stretch marks and be used with lavender and orange blossom. The effect will be better.

Use of taboos: Orange and other citrus are light-sensitive essential oils and exposure to sunlight should be avoided as much as possible.

1. Beauty

It has a moisturizing effect on the skin which can balance the pH value of the skin help collagen formation moisturizing replenishing water whitening and fine lines. Do not expose to sunlight after use.

2. Physical aspects

It can prevent colds and has good effects on the growth and repair of body tissues. It can promote sweating and thus can help blocked skin to excrete toxins. It can help oily acne-prone or dry skin. Stimulates bile secretion helps digestion of fat and relieves muscle pain.

3. Psychological aspects

Orange is one of the few that has been proven to have a calming effect. It has a sweet and orange scent of sweet orange gentle nerves decompression keeping body and mind happy and enhancing vitality. Can drive away nervousness and stress improve anxiety caused by insomnia.

4. Other aspects

Can remove odor use orange essential oil to wipe furniture can ensure the furniture is bright and clean.

How to use orange oil

1. Beauty/massage use

For facial cosmetology it is necessary to use base oil and dilute the essential oil to 1-3%. It is best to use 3-5 drops of diluted essential oil after evening cleansing. Apply evenly on the face and gently massage until absorbed. After use if you feel greasy you can use a warm towel cover to promote the absorption of essential oils and relieve greasy phenomena.