丁香精油.產地:印度.ps:精油的味道不是每一家都一樣的.同一個國家不同廠商.不同的提練方式味道也會不太一樣.請先購買最小量20ml做為品質味道的確認.再訂購大量.謝謝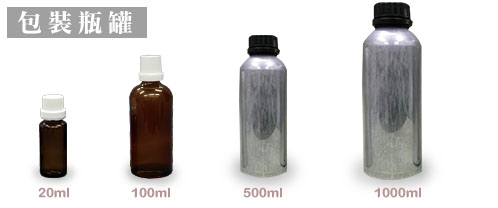 丁香精油
Clove oil is a volatile aromatic substance extracted from Myrtle spruce tree ash which can treat toothache bronchitis neuralgia stomach acid relieve the discomfort and pain caused by diarrhea improve frail physique and anemia. insect. Promote blood circulation treat skin ulcers and wounds treat warts and improve rough skin.

Clove oil is extracted from Myraceae Syzygium aromaticum (syn. Eugenia aromaticu m. or Eugenia caryophyllata.) This plant is native to Southeast Asia and it is also cultivated in a small amount in South China not China's Yangtze River. The small ornamental tree planted widely in the north and the lilac (Syringa julianae) of the genus Cinnamomum are quasi-scientific. Please do not make a mistake!

English name: CLOVE BUD
Treatment of toothache bronchitis neuralgia anti-respiratory system and urinary tract infections relieve discomfort and pain caused by diarrhea improve physical weakness and anemia aphrodisiac (sexual impotence cold feeling) deworming. Promote blood circulation treat skin ulcers and wounds treat warts and improve rough skin.

Essential Oil Source Edit
From Myrtaceae Syzygium aromaticum. Synonyms Eugenia aromaticum. or Eugenia cary.
Ophyllata.) alias chicken tongue diced odor diced public cloves mother cloves.
Red-brown flower buds like nails are the raw materials of essential oils. The average height of trees is about 5-6 meters. The main producing areas are Malaysia Sri Lanka Guawa and Madagascar. They are made by distillation and their fragrance is a little fresh and woody. It is an indispensable fragrance in the perfume manufacturing industry. It is often added to wine and can also be used medicinally.
The color of the essential oil is transparent colorless or yellowish with a special aroma of cloves. When exposed to air or stored for a long period of time it becomes thick and brownish. Insoluble in water soluble in alcohol ether or acetic acid.

Aromatic Odor Editor
A little fresh moss and woody spicy aroma
Main function edit
Anti-inflammatory anti-bacterial relieve toothache is very significant; good aphrodisiac effect help to improve sexual impotence and frigidity.
Skin efficacy
Detumescence and anti-inflammatory treatment of skin ulcers and wound inflammation treatment of hemorrhoids and promote healing;
Improves rough skin

Physiological efficacy
It can inhibit the growth of bacteria and microorganisms and is not irritating to human mucous membranes after dilution. Therefore it can be used safely in dentistry oral treatment and people can have a 'dentist's' association. Although this association extends people's willingness to get close to cloves However it also proves that cloves' sterilizing ability is widely trusted by the medical community.
It has the effect of reducing stomach swelling and promoting exhaust reducing the adverse effects nausea and bad breath caused by stomach fermentation. Relieves abdominal pain caused by diarrhea.
Reduce the symptoms of upper respiratory tract infections cloves have the effect of purifying the air use of diffuser and breathing can increase the body's antibacterial ability. Adding 3-5 drops of clove to the aromatherapy oven has excellent bactericidal effect. Using it in winter will make the body more resistant to bacteria and make people feel warm.
Note: It has been found through research that eugenol in clove oil may be immunotoxic and must be used with caution.

Psychological effect
Relieves feelings of discomfort or feelings of chest tightness caused by emotional depression;
The effect of its aphrodisiac also helps to improve sexual impotence and frigidity.
Precautions Edit
Very powerful essential oil 1% low dose not directly for bath must be with lotion
Mix and then drip into water.
With oil editing
Basil benzoin cinnamon grapefruit jasmine juniper lemon orange blossom orange mint

Magic Formula Editor
1 to improve the skin: smear promote wound healing treatment of chronic skin diseases.
Aloe vera gel 10 ml clove 2 drops tea tree 1 drop cedar 1 drop
2 assisted digestion: massage phlegm relieve stomach cramps treat vomiting diarrhea indigestion.
Sweet Almond Oil 20ml Lilac 2 drops Lavender 5 drops Citrus 3 drops
3 respiratory infections: fumigation
2 drops of clove 2 drops of eucalyptus 2 drops of cedar
Precautions Edit
Very powerful essential oil 1% low dose; not directly used for bathing must be mixed with the emulsion and drip into the water.