甜橙精油.產地:西印度群島.ps:精油的味道不是每一家都一樣的.同一個國家不同廠商.不同的提練方式味道也會不太一樣.請先購買最小量20ml做為品質味道的確認.再訂購大量.謝謝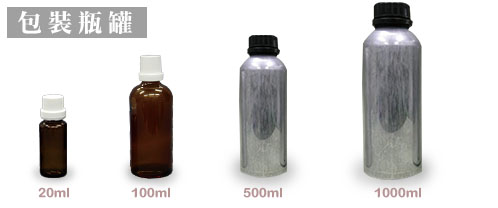 甜橙精油
Orange essential oil is one of the few sedative essential oils. It has a sweet orange scent that can drive away tension and stress improve anxiety caused by insomnia promote sweating and can help clog skin to excrete toxins. Acne or dry skin are helpful.
Since the orange peel contains a lot of vitamin C the orange essential oil can prevent colds have moisturizing effect on the skin can balance the pH of the skin help collagen formation and have good effects on the growth and repair of body tissues.

Latin name: Citrus Sinensis
Many psychologists ignite incense burners and drop orange oil when they treat depression. Because sweet orange can make people feel quick and cheerful and feel the warmth of life in the sun. Even sweet oranges will have small 'side effects' - stimulate appetite and make you appetite so be careful when you are on a diet! Urban office white-collar workers test students and housewives who are caught in trivial matters can take up sweet orange oil and fight bad mood when you are stressed and depressed.

Main function edit
Beauty: It has a moisturizing effect on the skin which can balance the pH value of the skin help the formation of collagen moisturize whiten the skin and dilute fine lines. Do not expose to sunlight after use.

Physical aspect: It can prevent colds has good effects on the growth and repair of body tissues can promote sweating and thus can help the blocked skin to excrete toxins which are helpful for oily acne or dry skin. Stimulates bile secretion helps digestion of fat and relieves muscle pain.
Psychology: Orange is one of the few essential oils that have been proven to be sedative. Orange essential oils with a sweet orange scent relieve nerves reduce stress maintain physical and mental pleasure and increase vitality. Can drive away nervousness and stress improve anxiety caused by insomnia.

Other aspects: You can remove odors use orange essential oils to wipe furniture to ensure the furniture is bright and clean.
With oil editing
Cinnamon wolfberry cloves cypress mastic geranium jasmine juniper lavender nutmeg bitter orange rose rosewood
Unilateral oil editing

Sweet orange overview
Product Name: 100% Pure Orange Essential Oil
Applicable skin: Any skin type
Instructions
[harmonic use]
Add 1 drop of orange essential oil to 10 grams of face cream/lotion/toner and mix well. Apply proper amount to face every night to moisturize and wrinkle help collagen formation balance water and oil improve dryness whiten and moisturize.
[face massage]
Diluting 1 drop of orange essential oil dripping cypress oil 20CC base oil and making a facial massage can improve fine lines and whiten skin.
[body massage]
Diluting and blending 1 drop of orange essential oil 1 drop of lemon essential oil 20CC base oil to make a full body massage can promote sweating and help skin detoxify.
【Aromatherapy】
Add 4 drops of orange essential oil 1 drop of lavender essential oil 1 drops of chamomile oil to aromatherapy or direct breathing and sniffing to relieve the mood. Relaxation does not improve insomnia and nausea.
【Purifying air】
Add 3-5 drops of orange essential oil to 30 ml of purified water. Dispense in a spray bottle and shake well before each spray. Indoor air can be fresh clean and refreshing.

Magic Formula Editor
Whitening replenishment: 1 drop of orange 1 drop of rose - warm compress before going to bed.
Help sleep: 3 drops of sweet orange 1 drop of lavender 1 drop of chamomile - incense.
Indigestion: 3 drops of sweet orange 1 drop of mint 10 ml of sweet almond oil - massage the abdomen.
Accelerated metabolism: 3 drops of sweet orange 3 drops of geranium 2 drops of lavender - bath.
Promote detoxification: 1 drop of sweet orange 1 drop of lemon - bath.
Aromatic home: sweet orange 10 drops water pot - wipe furniture.
Use knowledge to edit
Orange essential oil has a slight photosensitivity and it should be avoided to sunlight in 4-8 hours after use. Do not expose the skin to strong light for a long period of time. It is recommended to use it at night and sensitive skin should be used with caution.

How to use
Beauty/massage use: For facial beauty use base oil dilute the essential oil to 1-3% or less preferably after cleansing in the evening apply 3 to 5 drops of diluted essential oil spread evenly on the face and gently massage. To absorb. After use if you feel greasy you can use a warm towel cover to promote the absorption of essential oils and relieve greasy phenomena.
Body/Massage Use: For body massage base oil is needed to dilute the essential oil to 1 to 5% or less. After cleaning the body it is best to use a professional aroma therapist to follow the aromatherapy method and massage according to the procedure. After the massage it is best to wait for 30 minutes before cleaning the body in order to facilitate the use of essential oils. Five senses will match the environment and the effect will be better. When you massage your elderly and children follow the advice of your aroma therapist.
Psychology / Aromatherapy Use: With the spread of fragrance instrument combined with relaxing music warm and fresh flowers and herbal tea relax and meditate put down the earthly troubles let the heart fly freely give yourself a feeling of rebirth.

Suitable for editing
Living room: When you smell sweet orange you immediately think of the sun health laughter this is your center of friendship: the taste of the living room to tell you that you are a very dedicated owner you are happy to make friends you Happy to share with friends. Everywhere in the company and in public places: The same feelings of course should also appear in the company's work area. Sweet oranges represent hearty laughter actively work treat people around you as partners and infect every one of them. people!