百里香精油.產地:西班牙.ps:精油的味道不是每一家都一樣的.同一個國家不同廠商.不同的提練方式味道也會不太一樣.請先購買最小量20ml做為品質味道的確認.再訂購大量.謝謝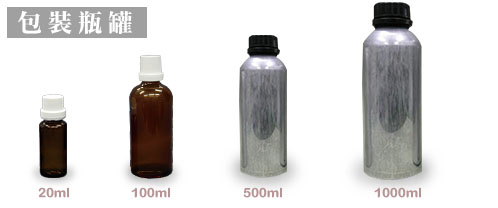 百里香精油
Thyme essential oil is one of the most essential oils with antiseptic properties. It can be antibacterial and antiviral effectively inhibit dandruff and hair loss and treat colds coughs and sore throats.
English name: THYME
The main producing areas are France Spain Mediterranean countries and Egypt China southern Europe. The taste belongs to the evergreen shrub herbaceous plants. The height is not high the leaves are green the flowers are pink and the essential oil comes from distilling the flowers and leaves showing moderate yellowness. It is brown and a little green because the fragrance has a strong herb and pine oil taste and the taste can be very far away when sticking to the grass leaf juice so in southern China it is known as sage jasmine or olibanum which is commonly used in male perfumes.
Historical usage record editing
The Egyptians used anti-corrosion bodies the Romans used them for anti-bacterial use the Greeks used to help digestion and the Mediterranean used to help breathe treat dyspnea and stubborn skin diseases.
Aromatic Odor Editor
The color is yellow sweet and strong herb taste taste can spread very far.
The Aromatherapy Formula Book is listed as one of the ten essential essential oils.
Unilateral thyme oil editor
Product Name: Thyme Thyme Essential Oil
Scientific name: Thymus Tbymus vulgaris
Department name: Lip Labiatae
It is said that wild thyme originally produced on the north coast of the Mediterranean Sea has spread to more than 300 species throughout Europe. Although thyme essential oils are all extracted from the same genus they have different habitats. There are approximately 3 types meaning thymol-based thymol thyme which is the most common; liquefied thyme containing most linalool thyme the most mild and not irritating; flavonol-based flavonoid thyme resistant The virus has the highest efficacy.
It is about 30 centimeters tall and the leaves turn into dark grayish green and swirling. It can give off rich aromas and open white or purple blue flowers. From the name of thyme one can understand that this plant wins with scent some of them emit lemon orange and fennel; some will give off a deep fragrance suitable for planting in the courtyard; and the most concentrated is the growth in Spain. Thyme. It likes warm and humid places so although Iceland can also see the traces of thyme but ultimately not as good as North Africa Spain and other plants on the Mediterranean coast.
Thyme unilateral essential oils will undergo some changes in the distillation process. Therefore some countries distill thyme in metal containers and there will be an oxidation process so some essential oils will appear red; but modern distillation plants will sell after purifying once the color will be Become pale yellow so the color of the mellow thyme essential oil that can be seen in the workshop is mostly pale yellow.
Essential Oil Files
Extraction: Distillation leaves and flowers
Traits: light yellow with a strong stimulating scent
Volatility: Medium Plate
Ingredients: thymol liqueur camphorol borneol eucalyptol pine oil clove hydrocarbon
Property: Yang
Main origins: France Spain North Africa
Features:
1 the circulatory system: anti-infection stimulate leukocyte proliferation and blood circulation lower blood pressure restore vitality and enhance brain function.
2 the digestive system: antibacterial suitable as a gastrointestinal purifying agent to help digestion treatment of abdominal pain caused by bacteria diarrhea.
3 urinary system: antibacterial function is effective on urethritis and cystitis.
4 the reproductive system: to reduce menstrual disorders menorrhagia abdominal pain abdominal distension and so on.
5. Skin: Acne treatment is also effective for dandruff or itchy scalp.
6. Emotions: Smells with enhanced functions can revive emotions eliminate fatigue and resist frustration.
Use: Please dilute with base oil or use under the guidance of aroma therapist.
Note: Hypertension banned during pregnancy do not use for a long time to avoid poisoning
Historical sources
Mankind knew early on how to use thyme in the kitchen so it is not only a herb but also a spice plant. Its English name is the Greek word for 'Thumos'. It has a scent meaning. It can be seen that it has an osmotic character and it has been since ancient times.
People in the two river basins began to use it for more than 3000 BC. The ancient Egyptians used it as a preservative and the ancient Greeks used it to enter the dish. Among the over 400 medicine lists of Hippocrates thyme was among them. One he suggested that people drink it after a meal because it helps digestion.
The most famous legend of the Romans was that wearing thyme before setting off could inspire courage which was passed down to embroider thyme on Roman shawls; it was also famous for driving poisonous venoms at that time.
The medieval plague spread throughout Europe. Europeans used it to treat epidemics and leprosy. Later Europeans used to spray thyme in public places such as courts and courts.
After the 18th century people learned more about it. Its motivation stomach and strengthening of the nervous system were all recorded in medical books. In the two world wars of the early 20th century European hospitals used it as a disinfectant.
Match essential oils
Bergamot Chamomile Cedar Juniper Lavender Lemon Melaleuca Sweet Orange Horse Lilac Rosemary
Note: Pregnant women are disabled; they are strong essential oils and should not be used for long periods to avoid poisoning.
Main function edit
Very powerful essential oil one of the strongest antibacterial agents. A few drops of thyme essential oil can be added to the hot water in the foot bath to achieve the purpose of activating the meridian of the blood and also to remove the beriberi and foot odor.
1. Improve digestive system and gynecological diseases promote blood circulation enhance immunity reduce neuropathic pain and antibacterial.
2. To help wound healing treatment of eczema and facial skin. Activate brain cells improve memory and attention fight depression and soothe heart trauma.
3. It is effective for dandruff and inhibiting hair loss. Antibacterial anti-spawning anti-insect venom bactericidal physical and rickets. Strengthen nerve prevention as a nightmare.
Skin efficacy
Scalp tonic is effective for dandruff and inhibiting hair loss;
For acne eczema or other skin diseases can accelerate recovery.
Physiological efficacy
Treating colds coughs and sore throats is the most basic function of thyme for a long time;
Thyme is a very good anti-infective agent for the lungs. It can treat all kinds of respiratory infections as well as mouth and throat infections;
It stimulates blood circulation and improves hypotension.
Psychological effect
Strengthen nerves activate brain cells improve memory and attention;
Raise low emotions exhausted feelings and frustrated frustration.
With oil editing
Bergamot cedar chamomile juniper lemon rosemary tea tree.
Magic Formula Editor
1 to improve the skin: acne eczema or other skin diseases inhibit dandruff and hair loss.
Emulsion 50ml thyme 4 drops tea tree 4 drops lemon 3 drops
2 female care: massage reduce menstrual discomfort improve menstrual blood problems; midwifery postpartum purification.
Avocado oil 4 ml sweet almond oil 16 ml thyme 5 drops jasmine 2 drops clary sage 3 drops
3 blood system: massage improve resistance lower blood pressure.
Avocado oil 4 ml sweet almond oil 16 ml thyme 3 drops black pepper 3 drops rosemary 4 drops
4 indigestion: massage gastrointestinal purification help digestion.
Avocado oil 4 ml sweet almond oil 16 ml thyme 7 drops bergamot 3 drops chamomile 1 drop
5 urinary infection: bath to deal with urethritis cystitis.
Thyme 3 drops juniper berries 2 drops tea tree 3 drops
Precautions Edit
Thyme essential oil is a very powerful essential oil one of the strongest antibacterial agents long-term heavy use of fear of poisoning inhalation may be more appropriate than massage or bath because it may stimulate the skin and mucous membrane tissue do not use for a long time not high Concentration use sensitive skin high blood pressure pregnant women do not use.