產地:爪哇.ps:精油的味道不是每一家都一樣的.同一個國家不同廠商.不同的提練方式味道也會不太一樣.請先購買最小量20ml做為品質味道的確認.再訂購大量.謝謝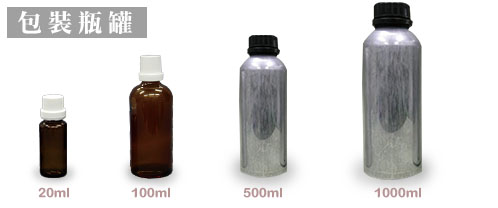 岩蘭草精油
Vetiver essential oil purifies the skin astringent anti-infective; Conditioning greasy dirty skin; Anti-inflammatory sterilization treatment of acne acne; Treatment of athlete's foot and a variety of skin inflammation; Awaken cells improve damaged skin; Mosquitoes fly anti-itch antibacterial .
You can find this grass in the tropics like India Tahiti Java and Haiti. A small amount of vetiver grass planted in the Americas
Vanda
Cheng Xiang bags for sale. Because its essential oil is difficult to separate from water the plant produces very little essential oil. The older the root of V. vulgaris the better the oil extracted and the odor it is.
Chemical structure editing
Acids - benzoic acid
Alcohols-Lantryol
Aldehydes - aldehydes
Ketones--denkolanone
Sesquiterpenoids
Aromatic Odor Editor
With a strong lemon flavor and a unique spicy flavor it is exciting.
Skin Editing
Applicable skin: oily skin normal skin;
It is effective for oily skin and acne skin can be bactericidal anti-inflammatory promote healing of wounds and treat acne;
Promotes body cell regeneration and healing for stretch marks acne etc.
Psychological Efficacy Editor
Famous sedative oil balances the central nervous system has a good calming effect makes people feel refreshed and improves stress anxiety insomnia and anxiety.
Other curative editors
Vetiver essential oil can be obtained by steam distillation to extract roots. The older the root of Vetiver is the better the extracted oil is. Vetiver essential oil has antibacterial action can purify the skin astringent anti-infective; conditioning greasy and unclean skin; anti-inflammatory sterilization treatment of acne acne; treatment of athlete's foot and a variety of skin inflammation; wake cells improve damaged skin; Flies antipruritic antibacterial.
With oil editing
Clary Sage Clove Seed Jasmine Lavender Patchouli Rose Sandalwood Ylang-Ylang
Application History Editing
Known as the title of "Sedative Essential Oil" it is clear that its appeasement is indeed outstanding. In Calcutta people made canopies and awnings with Vetiver Grass. They called Kus-Kus. In the hot weather 'Coos-Cousus' is sprinkled with water and emits a delicate fragrance. Indian Muslims grind the grass roots of V. vulgare and put them in sachets to prevent insects and moths. The Javanese people have used Matrynaceae root mats and made thatch roofs for centuries. Tahitian aboriginals prefer to use the grass leaves part of the rock grass to cover the roof.
There is a well-known European perfume called 'Indian Muslims' whose ingredients contain vetiver sandalwood benzoin thyme and rose. In fact Vetiver is often used as a fixative in perfumes.
Before the First World War Java exported a large amount of dried Dendrobium grass roots to Europe for the distillation of essential oils. However due to crowded routes Java began distilling Dendrobium grass roots locally. Locals called it Aka. Wang Qi (Akarwangi).
Magic Formula Editor
1 acne skin: smear directly on the acne affected area.
Vetiver essential oil 2 drops grape seed oil 1 ml
2 treatment of athlete's foot: soak your feet if the water is added to the appropriate aromatherapy foot bath salt better.
Vetiver essential oil 5-10 drops drops in a pot of warm water
3 large oily skin pores: wash your face sooner or later according to apply the face can purify the skin.
1 drop of Vetiver essential oil added to water
4 acne skin: wipe
Aloe vera gel 50 ml Vetiver 3 drops Rose 2 drops Cypress 3 drops
5 bath: people refreshing enhance immunity good compression effect; strengthen red blood cells blood function is good.
Vetiver 2 drops Rosemary 3 drops Green Orange 3 drops
6 calm emotions: incense great stress anxiety insomnia and worries good effect.
Vetiver Grass 3 drops Rosewood 3 drops Marjoram 2 drops
Physiological effect editor
Improve immunity and reduce the incidence of disease;
Strengthen red blood cells the efficacy of blood circulation can treat arthritis rheumatism and muscle pain;
Help improve sexual issues.