產地:中國.ps:精油的味道不是每一家都一樣的.同一個國家不同廠商.不同的提練方式味道也會不太一樣.請先購買最小量20ml做為品質味道的確認.再訂購大量.謝謝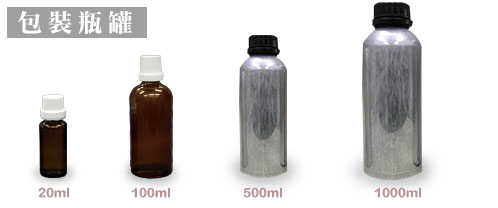 白珠樹(冬青)精油
White Pearl (Ilex) essential oil Holly essential oil has stimulatory anti-inflammatory analgesic and other effects can promote local blood circulation.

Physical effects
It is used for the treatment of acute rheumatic arthritis low back pain muscle pain neuralgia and other symptoms. At the same time it also has antipruritic efficacy. It is usually used as an expectorant to treat rheumatic pain and local acute rheumatic arthritis.

【Efficacy】
For the irritability and anxiety caused by the hot weather its refreshing and refreshing atmosphere can dispel the lazy atmosphere and boost the spirit.

【Beauty effect】
It has the characteristics of sterilization diuresis stimulation anti-rheumatic and blood circulation so it not only relieves or prevents rheumatism muscle sprains but also has good effects on cellulite and acne skin. A few drops of holly essential oil can be added to the hot water in the foot bath to achieve the purpose of activating the meridian of blood circulation. After bathing feet the effect of removing beriberi and foot odor can be achieved.

[Other effects]
Motion sickness seasickness.
Feature editing
[smell] cool and boost.
【Matching essential oils】 Lavender Cinnamon Frankincense Clove Eucalyptus Geranium Ginger Lemon Rosemary Peppermint

Use contraindications for low-dose use pregnant women and patients with epilepsy disabled

Magic Formula Editor
1. Eliminate cellulite (massage):
Holly 2 Juniper 2 Rosemary 2 Base Oil 10ML
2 anti-acne potent agent (dot)
Holly 1 Lavender 1 Lemon 1 6 drops Evening Primrose Oil
3 lift the melancholy to relax the nerve (aromatherapy):
3 drops of holly directly
4 eliminate bruising relieve joint pain treat rheumatoid arthritis (massage):
Ginger 3 Holly 3 Base Oil 10ML
5. Treatment of bruises swelling pain and old injuries and cold pain
Massage is a method of rehabilitation therapy. Massage oil as a massage massage lubricant can play a hot wind swelling and pain relief rapid relief of muscle numbness. This homemade massage oil has been used in clinical rehabilitation departments of some massage clinics for more than 5 years and the effect is quite satisfactory. The total effect of the symptoms can be relieved by 100%.
6 tight abdomen
For the loose abdomen it should pay attention to fat burning and shaping.
Essential oil formula: base oil 10ml carrot seed oil 3 drops laurel 3 drops blue camomile 3 drops
Massage method: gently tap upward spirally and then massage the abdomen with the palm of your hand you can also use the left and right rubbing method until the massage site fever.

Note editing
Note: If the uterus or gastrointestinal conditions are not very good you can add roses ginger sweet orange and other essential oils pay attention to reduce the size of the massage. Massage the lower abdomen to avoid 1 hour before meals so as not to cause gastroptosis.