產地:印度.ps:精油的味道不是每一家都一樣的.同一個國家不同廠商.不同的提練方式味道也會不太一樣.請先購買最小量20ml做為品質味道的確認.再訂購大量.謝謝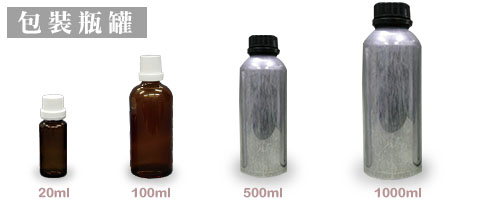 鬱金精油
Yujin essential oil
Yu Jin. Turmeric
English name: TURMERIC
Scientific name belongs to: Jiang Ke. Curcuma
Curcuma longa L.
(Turmeric) The only variety used as a food additive.
Reference varieties:
C.aromatica Salisb. (Yujin)
C.xanthorrhyza C.domestica.
C.zedoaria
Origin:
Native to South Asia. (Taiwan has cultivation)
Access site: tubers (dry).
Production method: distillation.
Breath fragrance:
With a mixture of orange and ginger odor containing spicy spicy flavor.
main ingredient:
turmeric
Contains ginger flavones dehydroturmeric flavone phelletrene curcumin zingiberene linoleum yellow pigment fatty oil β-sterol cholesterol stigmasterol campesterol borneol.
Yu Jin
Contains terpenes camphor terpenes borneol sesquiterpenoids curcumene curcumin calcium oxalate potassium oxalate fatty oils.
Oil rate:
Turmeric 1-5%.
Yu Jin 1-1.5%.
Essential oil color:
Turmeric yellow liquid.
Yu Jinqing green liquid.

Performance effect:
Yujin essential oil turmeric -
Live blood stasis strong heart blood fat liver protection gallbladder anti-inflammatory antibacterial promote uterine contraction anti-oxidation.
Yu Jin -
Anti-arteriosclerosis liver protection gallbladder analgesia anti-inflammatory sterilization.
Aromatherapy:
Steaming and purifying beneficial immune function comfortable breathing bactericidal antibacterial effect.
Refreshing and refreshing providing a sense of cleanliness in mind and body.
Symptoms Reference:

Yujin essential oil. Turmeric -
Angina hypercholesterolemia cholecystitis gallstones jaundice shoulder and back pain menstrual pain.
Yu Jin -
Coronary heart disease angina pectoris high cholesterol epilepsy icteric hepatitis internal bleeding otitis media vaginitis cervicitis and evacuation.

Beauty Reference:
Bruises blood stasis epidermolysis swelling rheumatoid arthritis muscle pain Shujin active skin blemishes promote skin metabolism eliminate fat eliminate toxins improve aging skin.

This is a brief sketch:
Turmeric turmeric and curcuma are all turmerics. Their work is similar and their flavors are similar.
[Turmeric] Sexual bitter warm.
Into the liver spleen. Blood circulation pass through the pain.

'Japan Children's Herbal Medicine' -
Treatment of blood clots bloated menstrual cramps bruises blood swelling swelling of the poison stop the storm pain cold eat.
[Yu Jin] Sexual bitter cold.
Into the heart lungs liver.
Blood circulation muscle pain Qingxin Jieyu gallbladder jaundice.

Compendium of Materia Medica -
Treatment of qi and qi abdominal pain postpartum septic blood die heart loss madness.
Others:
This product is good material for blood and muscle and it can be used for body massage to achieve the effect of relaxing muscles and bones.
The medicinal properties of turmeric are stronger than those of turmeric and the properties of turmeric are warm and turmeric is cold.

Precautions: Pregnant women are prohibited from using. There is still something to be said about Yu Jinzhi's cloves.