產地:義大利.ps:精油的味道不是每一家都一樣的.同一個國家不同廠商.不同的提練方式味道也會不太一樣.請先購買最小量20ml做為品質味道的確認.再訂購大量.謝謝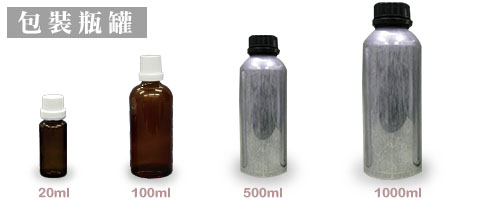 無光敏佛手柑精油
Bergamot essential oil is extracted from Italian bergamot fruit and bergamot belongs to the citrus family of Rutaceae. This essential oil has a fresh taste and is a favorite in aromatherapy creating a feeling of relaxation and enjoyment.
Scientific name Citrus bergamia Family name Rutaceae Rutaeae
Extraction Pressed peel for essential oils. The highest bergamot essential oil is pressed by hand.
The main producing area of France the best place of production Italy
Traits are fresh and elegant similar to orange and lemon. It is one of the most commonly used essential oils in perfumes.
Volatile fast
Citrus
Chemical structure: aldehyde monoterpene monoterpene ester furanocoumarin
English name: BERGAMOT
Aromatic Odor Editor
Bergamot essential oil is extracted from its skin. The essential oil is green and fresh. It is similar to orange and lemon with a slight floral odor.
Main function edit
Treat sunburns treat psoriasis and acne improve oily and dirty skin.
Skin efficacy
The antibacterial effect is obvious and it is effective for eczema dryness acne acne varicose veins wounds herpes skin and scalp glial dermatitis;
Especially beneficial to oily skin it can balance sebaceous gland secretion of oily skin. When combined with eucalyptus it has excellent curative effect on skin ulcers.
Physiological efficacy
A good urethral antibacterial agent effective in treating urethral inflammation can improve cystitis;
Can reduce indigestion flatulence cramps loss of appetite;
An excellent gastrointestinal antibacterial agent repels intestinal parasites and significantly eliminates gallstones.
Psychological effect
It can comfort and boost so it is the best choice for anxiety depression and mental stress.
Its exhilarating effect is different from that of excitement and it can help people relax
Other effects
Bergamot essential oil comes from the rind of the bergamot tree. As long as the peel is gently squeezed the essential oil of bergamot can be obtained. It is fresh and elegant resembling orange and lemon with a slight floral aroma. It integrates the rich scent of fruity and floral notes. It is a perfume. One of the most commonly used essential oils. As early as the 16th century France began to use bergamot essential oils to treat facial acne acne and improve skin infections with its bactericidal and purifying effects.
With oil editing
Chamomile Cypress Eucalyptus Geranium Juniper Jasmine Lavender Lemon Marjoram Neroli Patchouli Ylang-Ylang Tea Tree Myrrh Ginger 1 and Juniper Blended into Best Air Detergent
2. Camomile strengthens its sedative effect
3 orange blossom can deepen its refreshing fragrance
Magic Formula Editor
Breast: bergamot rose ylang base oil 1 maintain skin: purify the skin anti-inflammatory convergence help acne wound healing.
3 drops of bergamot essential oil 30 ml of lavender water spraying the skin area.
2 morning and evening wash: Purify oily skin convergence pores but also fragrant and comfortable.
A drop of bergamot essential oil drops in the wash water. Wash your face every morning and evening.
3 facial massage: to improve the facial acne acne and to avoid the spread of acne bacteria prevent acne.
Bergamot 3 drops lavender 6 drops tea tree 3 drops base oil 50 ml
4 vaginal itching: antibacterial and treatment of vaginal itching drip in warm water bath for 15 minutes for 1 week.
Bergamot 3 drops Myrrh 2 drops Chamomile 3 drops
5 gastrointestinal discomfort: abdominal massage indigestion dispel intestinal parasites adjust appetite improve anorexia bulimia.
Bergamot 5 drops fennel 3 drops ginger 2 drops grape seed oil 16 ml wheat germ oil 4 ml
7 urinary infection: bath on the bladder urinary tract symptoms have a good effect.
Bergamot 3 drops 2 drops of lavender 3 drops of tea tree
8 eczema / smear: a good skin antibacterial agent one of the best choice of skin oils.
Latex 50ml Bergamot 6 drops Lavender 6 drops Tea Tree 3 drops
9 refreshing incense: smell fresh refreshing effect appease anger and frustration.
Bergamot 3 drops 2 drops of lavender cypress 3 drops
Use knowledge to edit
Bergamot essential oil is divided into photosensitive bergamot and non-photosensitive bergamot. After using photosensitive bergamot do not bask in the sun to avoid photosensitivity. This photosensitizing reaction will last for several days but less than 2% of bergamot essential oil is not photosensitive. reaction. Sensitive skin choose non-photosensitive bergamot essential oil.
In addition: For all essential oils because essential oils are concentrated highly effective substances safe use requires prior knowledge of operational knowledge. The chemical composition dosage frequency of use and methods of use of essential oils make the use of essential oils a potential risk. Here are some guidelines that will help you use essential oils more safely and effectively.
How to use
Essential oils should be kept away from young children. For children older than 5 years old they can learn to use essential oils correctly under the supervision of qualified practitioners.
Do not use essential oils during pregnancy.
Essential oils are absorbed through the skin and excessive use can result in excess.
Avoid contact with the eyes nose and ears with essential oils. If skin-sensitivity symptoms occur when using essential oils or if the oil accidentally comes into contact with your eyes rinse immediately with pure vegetable oil. Do not rinse with water. The use of essential oils is prudent because it has irritating effects on the mucous membranes (digestive tract respiratory tract and urogenital duct).
Do not take essential oils for treatment purposes. Safe use of essential oils requires professional training so beginners are not recommended. Some essential oils may be toxic even in small quantities and may be fatal due to oral administration.
Do not use essential oils that may increase skin sensitivity to sunlight such as citrus oils (bergamot grapefruit etc.) before going out into the sun or taking a UV bath.
If your skin has had an allergic reaction or if you think you may be allergic to an essential oil be sure to perform a skin allergy test before use. For this purpose we label each bottle of essential oil with the chemical components that may be sensitized in the essential oil.
You can also search the web for material for these sensitization components on the Material Safety Data Sheet. You can test whether you are sensitive to these products by using aromatherapy products on your arm in small doses. Add a drop of essential oil to every 2.5 ml (or half a teaspoon) of vegetable oil and apply it to your arm. If the smeared area becomes red or there is a burning sensation or itchiness immediately clean the smeared area and do not use the essential oil.
Excessive use of essential oils can cause headaches or dizziness. Do not use more than the recommended amount.
If you are in the treatment of a disease consult a qualified practitioner before using essential oils. Some patients should not use an essential oil.
In the case of liver or kidney disease essential oils can only be used under the guidance of qualified practitioners. Once absorbed into the blood essential oils will eventually be cleared out of the liver and kidneys. Excessive use of essential oils will damage these organs.
If you use essential oils during your medication consult a qualified practitioner because essential oils may react with certain medications.